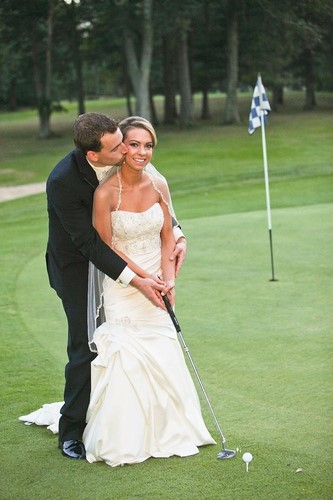 With the new announcements allowing larger gatherings again, please call immediately to book your spring, summer, fall and holiday celebrations.
Rockland Golf Course's fabulous catering partner is Smith's Catering. For decades they have offer exceptional service for weddings, banquets, reunions and other celebrations in the newly refurbished function hall at the Rockland Golf Course. To begin planning your special event, call Smith's Catering at 781-710-9942 and ask for either Tim or Maria. You can also find out more information by visiting their website Smith's Catering
Sterling Golf
Sterling Golf Management brings its extensive experience in the Functions, Outings and Weddings business to Rockland Golf Course. We have spent years running successful functions at several of our other courses – Maynard Golf Course, Chelmsford Country Club, and Norwood Country Club.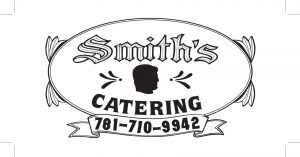 Welcome to Smith's Catering where our professional chef and staff will make your event one to remember. We use only the freshest ingredients in all our products and it shows in our menu choices. From the moment you contact us for your event, you become part of our catering family.
We believe that experience is important to any successful event. We have perfected our skills over the years. Maria earned her degree in pastry arts at Johnson and Wales University. Tim is an executive chef and worked for Marriott Inc. Our dream was to some day bring our talents into our own business; today that is the reality. Our catering team will meet with you personally and prepare every aspect of your delicious menu right down to professional bakery products that we personalize to complement your event.
Tim and Maria Smith
Services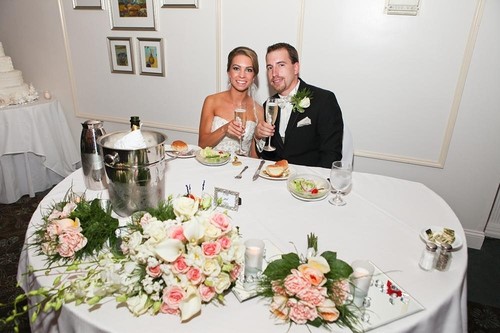 Rockland Golf Course and Smith's Catering host events such as: weddings, business functions, outings, reunions, celebrations of life; as well as, birthday, retirement, holiday, anniversary and graduation parties, among many others! A wide array of fully customizable menus are available, in addition to full bar service, optional wait staff, and many other exceptional services. Functions can easily be planned in conjunction with a golf outing. In addition Click on the link below to check out our Rental Agreement Waiver Form.
Menus
Smith's Catering offers a wide selection of menus which can be altered in any way to please and enhance your affair. Please follow the links below to view the menus. Feel free to download or print them for your planning purposes.
Full Service Catering Menu
A La Carte Menu
After Service Menu