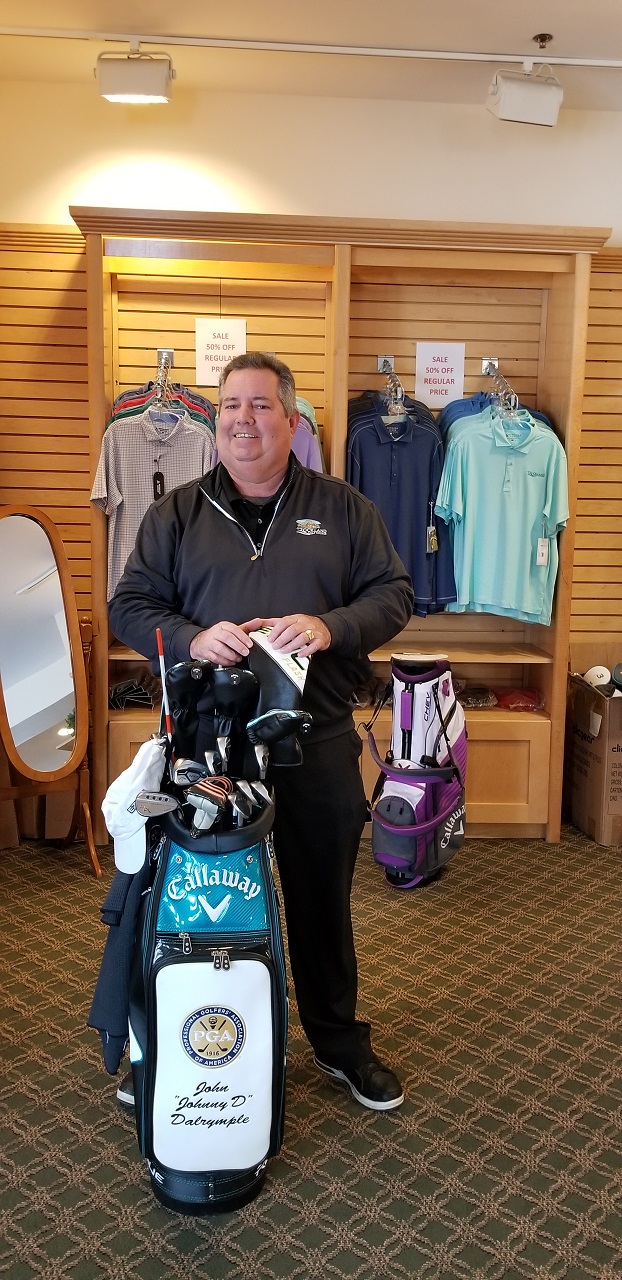 Golf instruction at Rockland Golf Course is offered by our PGA Head Golf Professional, John Dalrymple.  John's teaching philosophy works for all levels of play, whether you're just starting out or you've been playing for a number of years.  Many times he's able to spot a flaw in your swing or stance in a matter of minutes that has been adversely affecting your game.  Then he'll show you how to correct it, and it will be just the fix you've been looking for.  If you're thinking of taking up golf and don't know who to call, John's the perfect instructor for you.  His patience and friendly demeanor will get you playing the game in no time.  Just call the pro shop – 781-871-0480 – and ask to speak to Johnny D.
Adult Rates
½ Hour – $50     1 Hour – $100
Series of 4 lessons – ½ Hour – $180*
2 or more – $40 each or Series of 4 – $140* each
Juniors – ages 7 – 11
$35 per lesson or Series of 4 – $120*
2 or more – $25 each or Series of 4 – $90* each
*All lesson packages must be prepaid at the time of the first lesson.